PEOPLE MAKE THE
CRITICAL
DIFFERENCE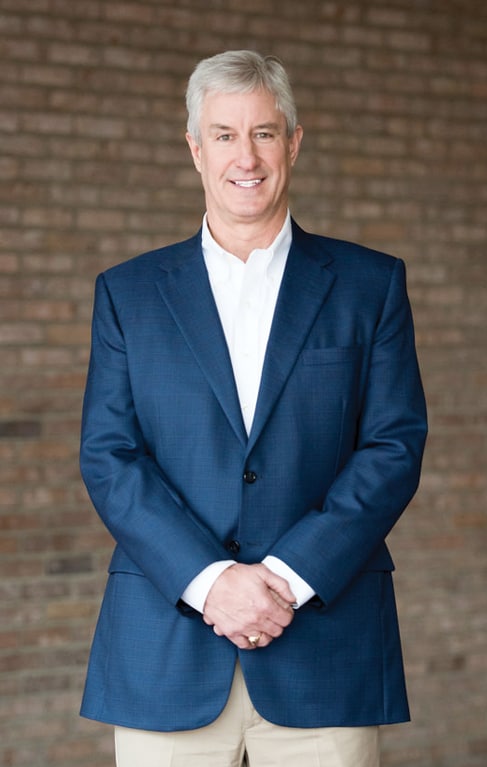 Jeff Pitts was born and raised in Pittsview, Alabama, and is the President, Chief Executive Officer, and owner of Pitts Enterprises. Pitts Trailers is one of the three brands in which Pitts Enterprises manufactures and markets a variety of commercial truck trailers. Jeff studied business at Samford University in Birmingham, Alabama, and has served Pitts Enterprises for over 35 years.
Andrew Pitts found his home town, Pittsview, Alabama, the
 

perfect place for growing a business. The first log trailer built in 1976 with the logo "Bulldog Trailers" was only the beginning of a growing log trailer manufacturing company.
Pitts Trailers introduced the  LOADPAYIN' series. Pitts pioneered this lightweight, durable, and most reliable log trailer at customers' request. "The best way to design a trailer is to talk to the people who use it." Andrew Pitts, 1976.
Jeff Pitts, Andrew's son, joined the company in 1982. After 20 years with the company, Jeff Pitts bought the operation from his father. Pitts Trailers continued to grow.
Pitts Enterprises newest addition celebrated 100 years of producing the most durable custom trailers on the market with pride and respect for those who blazed the trail.
Pitts Enterprises rewards employees with stock ownership plan, giving the employees a personal investment in the company.
Pitts Enterprises significant expansion to the Elba, Ala. production facility. The project adds 85,000 square feet to Dorsey's existing 500,000-square-foot commercial trailer production plant.
Pitts Trailers opens all new log trailer production facility in Pittsview.